An Indispensable Link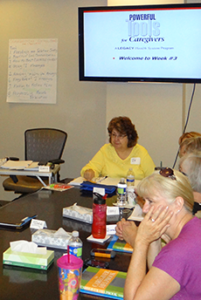 It's impossible to imagine Cleveland Clinic Lou Ruvo Center for Brain Health without volunteers. Their importance can't be overstated: These integral team members create the first impression that new visitors form as they enter our center.
Volunteers greet our guests, but that's not all. They also escort patients and caregivers to their destinations; staff our lending library; assist with administrative tasks, clinic duties and physical therapy appointments; present outreach programs in the community; and conduct tours of our legendary building. Some have even participated in research studies.
What's In It For Them 
Ask our volunteers why they donate their time and talents and you'll get multiple responses. Many have been caregivers of family members with brain disorders, and they want to give back for the clinical care their loved ones have received. Others have personal experience with disorders such as multiple sclerosis or Parkinson's disease. Some are drawn to the Lou Ruvo Center for Brain Health because they had healthcare careers. Others are simply compassionate people who want to make a difference.
Without fail, volunteers speak of how the experience has enriched their lives. Those who are or have been caregivers develop friendships rooted in the common ground they have traveled. They enjoy interacting with visitors; nothing makes our volunteers happier than encouraging a smile from an anxious patient.
What's In It For Us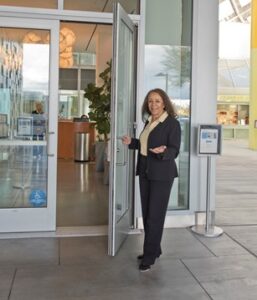 We gain every bit as much as our volunteers do from the connection. First and foremost, they are our ambassadors, representing the Lou Ruvo Center for Brain Health on site and in the community. In addition, they perform essential tasks, thus lightening the load of our busy staff. Moreover, their daily contact with patients and family members allows them to be a welcoming presence who serve visitors' needs.
All of our volunteers have heartwarming stories to explain what led them to our door. After you meet them, please consider joining them. You can start by completing this on-line application or by contacting us with questions. It could be the first step toward changing your life.