It's Not Complicated
Philanthropy isn't complicated and does not require great wealth. It is an expression of your personal values. When you give, you choose what to give, how to give and how your gift will be used. You can create a family legacy that lasts for generations or make a one-time gift.
Our planned giving program is especially important because it allows donors to plan for their future while supporting our mission through charitable gifts. You can choose among the areas you wish to invest in – research, patient and caregiver programs, and education – to help improve others' lives.
Cleveland Clinic Lou Ruvo Center for Brain Health relies on people who care. The generosity of the community, as well as individuals from all over who wish to invest in a better future for those with brain diseases, ensures that we can continue our vital mission.
Giving Now
You can make an outright gift directly to the Lou Ruvo Center for Brain Health by using any of the following assets:
Cash/check
Stocks, bonds, mutual funds
Real estate
Tangible personal property (art, jewelry)
Life insurance policy
Retirement plan assets and/or IRAs
With each gift, you will receive a receipt and thank you letter detailing the asset given and the amount of your charitable income tax deduction to keep for tax purposes.
Multi-Year Pledge
A multi-year pledge is a recurring support that, year after year, helps sustain the mission of the Lou Ruvo Center for Brain Health. For example, a traditional $100,000 pledge would be paid in increments of $25,000 a year for a period of four years. However, we can offer the flexibility of paying it off in a variety of ways. We will work with you to create a plan that aligns with your philanthropic and financial goals.
If you'd like to learn more about charitable opportunities that might be a good fit for you, please review our "Ways to Give" brochure.
Join Our Donor Family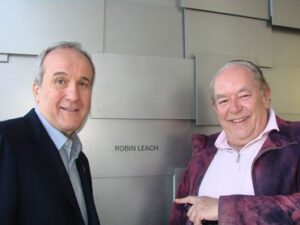 We would be delighted to welcome you to our planned giving program. If you wish to discuss an interest in giving, please contact our development team at 702.263.9797 or DonateNevada@ccf.org.
If you'd like to make a donation today, you can donate online or by mail:
Keep Memory Alive
888 W. Bonneville Avenue
Las Vegas, NV 89106