Board-certified physical, occupational and speech therapists specializing in brain disorders can enhance patients' lives, maximizing their ability to perform activities of daily living and capably manage a brain disorder.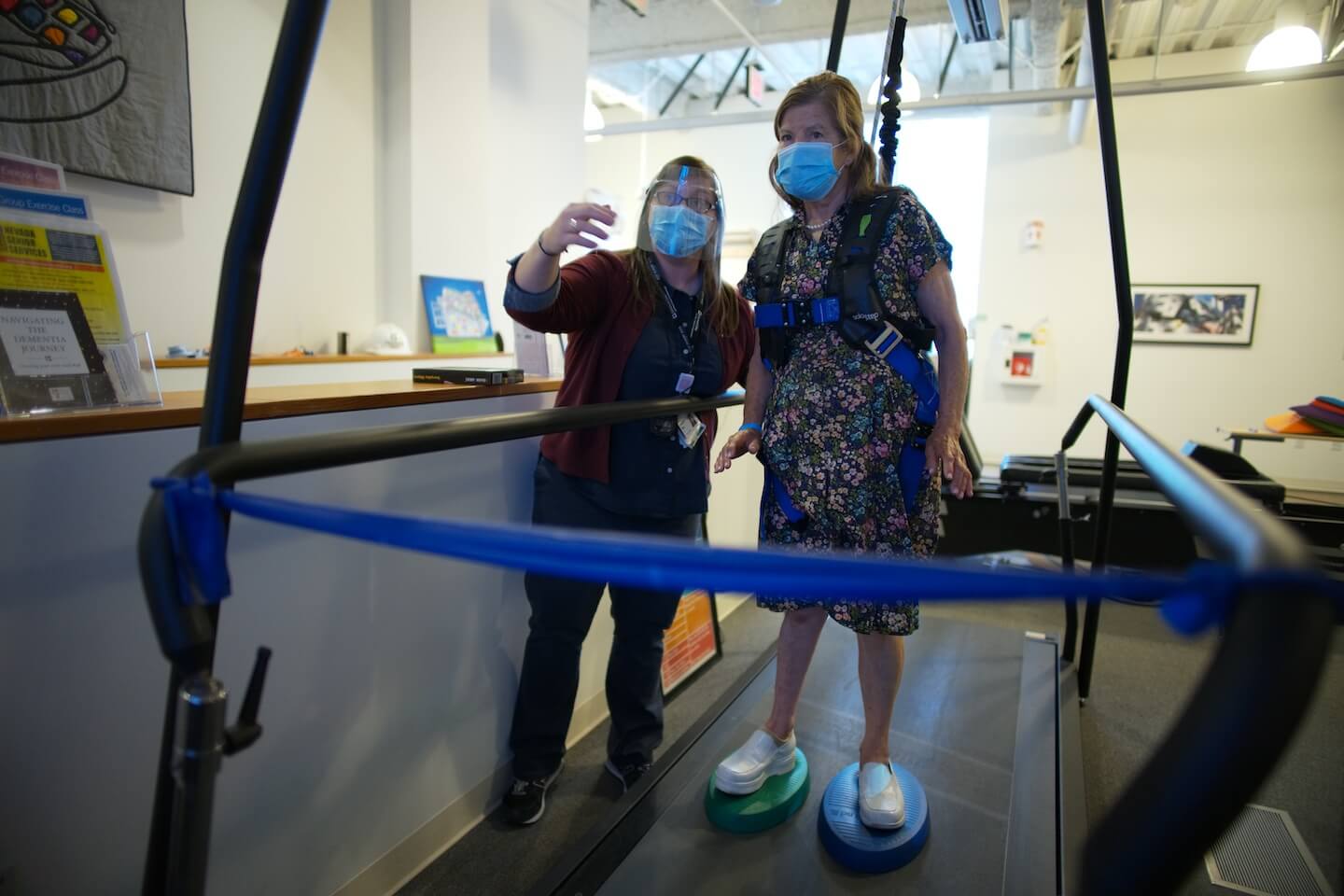 By incorporating patients' interests and hobbies and offering socially enriching experiences, therapists work to increase patients' mobility and agility while decreasing fatigue and falls. They also work to improve all aspects of communication and cognition, as well as address swallowing challenges.
Not a therapist? You can still help ours make a difference in patients' lives.
Thanks to a grant from the E. L. Wiegand Foundation, Cleveland Clinic Nevada expanded its neurorehabilitation program by adding new equipment to both physical and occupational therapy programs.
Interested in helping us maximize our patients' ability to live independently? Contact us at DonateNevada@ccf.org.