Donate, receive a limited-edition LAGOS necklace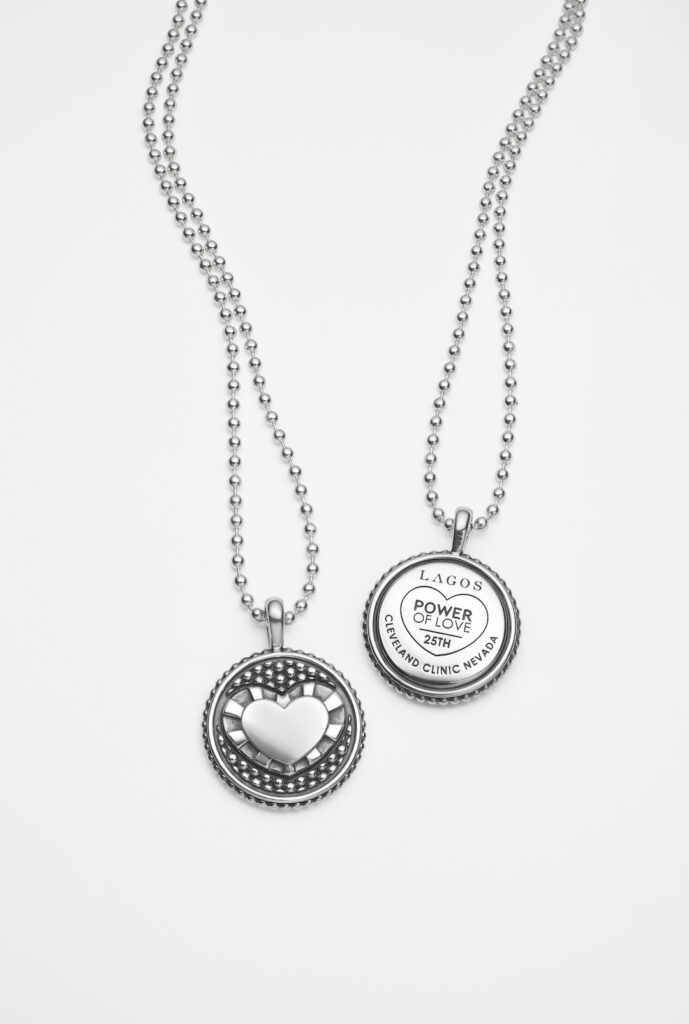 Wear the Gift of Memory
This year, we're extending our hearts in collaboration with our longtime friend, Steven Lagos.
Now through December, when you make a donation of $300 or more to Keep Memory Alive, you will receive this limited edition LAGOS pendant necklace, a perfect memento to mark our 25th anniversary year.

Each collectible, sterling silver pendant features LAGOS' iconic Caviar beading and is engraved to commemorate the 25th Power of Love gala on the back.
Each year, LAGOS donates a stunning assortment of fine jewelry for the Power of Love silent auction. Offerings include highlights from the brand's dedicated Keep Memory Alive collection as well as other best-selling silver, 18k gold and ceramic designs.
Steven Lagos, founder and creative director of LAGOS, is a long-time friend and supporter of Keep Memory Alive and we are deeply grateful for his continued commitment to our cause.
Shop the Keep Memory Alive LAGOS Collection
"Keep Memory Alive is personal for me. Having two grandparents that suffered from Alzheimer's, I have seen firsthand the debilitating effects these diseases have on the victims, and the incredible emotional and physical strains that it creates within their families. It's about raising awareness and getting involved to help the patients and their families," he says.